Who We Are
The Woodlake 

Philosophy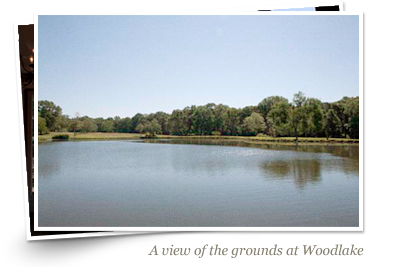 Woodlake Addiction Recovery Center is based on the Traditions and Principles of the 12-step programs and the founding Oxford Group. The Four Absolutes –Honesty, Unselfishness, Love, and Purity and the guiding keys of the Beatitudes were the basics of the Oxford Group from which AA and other 12-steps programs originated. Woodlake Addiction Recovery Center parallels the founding Oxford absolutes, the keys or attitudes to happiness, and the guiding principles of the 12 Step Programs into the four phases of their treatment.
Woodlake Addiction Recovery Center views alcoholism and/or addiction to be a manifestation of underlying issues that, if not addressed, the person will not recover or remain in recovery. Consequently, treatment involves a holistic approach addressing the interrelated components of the personality which includes the spiritual, the mental, the emotional, the social, the physical, and the volitional or the will power of the person.
---
The Woodlake Staff
Our team of professionals includes physicians, nurses (24 hour nursing care), psychiatrist, psychologist, PhD Social Worker/Therapist, master degree counselors, and an inclusive technical staff providing continual care and direction. This team of professionals with their combined years of education, work and recovery related experiences provide the necessary therapy and treatment to empower the person in establishing a foundation for life enriched recovery.
Kevin James RAC, CCS, CCDP
Administrator
Born and raised in Baton Rouge, LA he went in to the field of addiction in 2003 and has been in recovery since 2001.
Kevin was appointed by Governor Blanco to serve on the inaugural Addictive Disorders Regulatory Authority board. He was reappointed by Governor Jindal and served a total of three terms. He was awarded CCS of the year by LASACT in 2016.
Kevin is certified in the Recovery Dynamics Model and was personally trained by Joe McQuainy. Kevin has treated over 10,000 alcoholics and drug addicts in his career. He has served as a counselor, clinical director, and is currently the administrator at Woodlake Addiction Recovery Center.
Ryan Phillips LPC, NCC, M.ED.
Clinical Director Ethel
Ryan views counseling as a process in which the client, and the counselor have come to understand and trust one another, work as a team to explore and define present problem situations, develop future goals for an improved life and work in a systematic fashion toward realizing those goals.
Ryan has been focused on counseling professionals facing family issues and addiction since 2012 and working closely with state monitoring boards such as the Louisiana state board of nursing, Louisiana state board of physical therapy, Louisiana state board of social work, and other professional assistance programs.
Devin Brown, M.Ed., PLPC, NCC
Program Director Abbeville
Devin Brown has served as the Program Director at Woodlake Addiction Recovery Center in the Abbeville, LA location since January 2017. Devin had his start at Woodlake's Intensive Outpatient program as an intern in late 2015. He also interned in various departments with Woodlake while pursuing his Master's degree. Devin worked as a counselor in Woodlake's Ethel location from May 2016 – January 2017. Devin received his Bachelor of Arts degree from the University of Louisiana at Lafayette in May 2012. He went to further his education by completing his Masters of Counselor Education in May 2016 from Southeastern Louisiana University. Devin received his Provisional License Professional Counselor license and National Counselor Certification in June 2016. Devin received the Outstanding Graduate Student award from Southeastern as well being in being in the Scholarship Committee and a member of Chi Sigma Iota. Devin is also recovery dynamics trained and has a passion to help clients find their way to recovery. Devin favorite hobby is to attend Sporting Events and cheer on the New Orleans Saints.
Robin Welch, CAC, CCS
Baton Rouge IOP Program Director
Robin specialize in Recovery Dynamics in intensive group therapy sessions. Robins focus is to help them reach their goals on the road to recovery. Anxiety, depression and mood disorders are a few issues that stem from this addiction disorder. My primary focus is to get to the root of these problems with those who feel they do not have the capacity to manage their own lives without drugs or alcohol. Group therapy is a great way to help addicts identify their struggles with some of the other clients who may be struggling with the same things.
Intensive Out Patient can be helpful to those who could benefit from hearing other stories in group that deal with past trauma, abuse, and powerlessness over drugs and alcohol. You are able to relate to one another through the daily struggles of life and receive encouragement from others struggling.
My goal is to always remain teachable because a counselor who loses sight of that trait, has lost what makes her effective. Difficult roads typically have the most desirable destinations, but the navigation of the journey is what makes that destination possible.
Care A. Speranza, LAC, RN, CCS, PLPC, AADC
Nurse Manager Abbeville
My goal is to help you learn how to function in your life free from the use of alcohol and/or drugs by offering support when needed, not just when appointments are scheduled. I will work with you to develop the skills necessary to meet your unique goals. Many techniques can be of use to help support mental health and addiction. My services are delivered with respect, enthusiasm, and professionalism offering treatments specially designed to meet each individual client's needs. Whether its depression, or anxiety coupled with addiction help is right around the corner.
Advanced training in EMDR specifically equip me to work with survivors of traumatic experiences to provide relief from the difficult symptoms that result. These often co-exist with other mental health issues.
With my wealth of experience, I am able to help you develop your motivation for change and successfully follow through. I thrive off of the progress of my clients and will consistently support you in the route to recovery.
Jantrell R. Johnson, M.A., PLPC, CIT
Baton Rouge IOP Counselor
Jantrell holds a Master of Arts degree in Clinical Mental Health Counseling and a Bachelor of Science in Psychology from Southern University and A&M College. Jantrell prides herself on the relationships and rapport she builds with her clients and views herself as a change agent in the mental health and substance abuse field. Jantrell believes that the counselor- client relationship is imperative to the counseling process and yielding positive results. Jantrell encourages her clients to express their thoughts and concerns pertaining to their presenting issue and to successfully make goals towards finding a solution. Jantrell approaches counseling from a mixed methods perspective in that different theories may be used, such as: Transgenerational Theory, Transactional Analysis Cognitive Behavioral Therapy, Psychoanalytic Theory, Behavior Modification, Person Centered Therapy, Gestalt Therapy and Adlerian Therapy. Before working at Woodlake, Jantrell worked in the East Baton Rouge School System as an intern for ICARE which provides prevention education to students in public, parochial, and private schools in the areas of alcohol, tobacco, other drugs, violence, crisis response and management.
Jantrell is currently pursuing her Doctorate of Philosophy in Counselor Education and Supervision at The University of Holy Cross in New Orleans, LA and is a proud member of Delta Sigma Theta Sorority, Incorporated.
In her spare time, Jantrell enjoys cooking meals for family and friends, shopping and traveling. Her core belief and philosophy in life is to do unto others as you would have them do unto you.
Treniece Landry, CAC, MA
Baton Rouge IOP Counselor
Treniece is a Certified Addictions Counselor with over 10 years of experience. Treniece began her career as the Juvenile Drug Diversion Program Coordinator for Ascension Parish. This position awarded Treniece the opportunity to work with adolescents and family members who suffered from addiction which may have lead them to the criminal justice system. Treniece transitioned to working in outpatient substance abuse clinics where she continued working with individuals with addiction issues. Treniece's background has given her the opportunity to work with court systems across the state. She has also worked with the U.S. Middle District Federal Probation Program providing counseling services.
In addition to working at Woodlake, she works part-time as a contract counselor for the East Baton Parish Sobriety Court Program. Treniece is trained in Recovery Dynamics as well as MRT (Moral Reconation Therapy). Treniece believes that if a family is healthy, than the individual is healthy.
Treniece has a BA in Political Science from LSU and a Masters in Criminal Justice from Southern University. She's a member of Delta Sigma Theta Sorority. Treniece's favorite saying is, "If I can help someone along the way, than my living shall not be in vain".
Courtney Miller, MS, LPC
Abbeville Counselor
Courtney has been immersed in the addiction field since she started interning at Woodlake West in Abbeville, LA in August of 2015. Courtney also has had experience working at a residential adolescent recovery center. Courtney received her Bachelors of Science in Psychology from the University of Louisiana at Lafayette in May 2012. Courtney was accepted into the Master's program of Applied Psychology at University of Louisiana at Lafayette in August of 2012. Courtney transferred to the Master's program for Counselor Education in August 2013 where she pursued the Clinical Mental Health track. Courtney received her Provisional License Professional Counselor license in December 2015 after graduating with a Master's of Science degree in Counselor Education. Courtney is also currently pursuing her Licensed Addiction Counselor licensure. Courtney is a huge advocate for self-care & is constantly looking for new ways to achieve self-growth & increase self-identity. Courtney enjoys spending time in bookstores, coffee shops, museums, & aquariums. Courtney also enjoys attending football & hockey events. Courtney has a love for animals & has two fur kids: Willow, a Great Pyrenees/Yellow Labrador mix, & Rhea, an orange tabby.
Leatha K Anatole, MS, PLPC
Abbeville Counselor
Leatha is a Provisional licensed Professional Counselor. She hopes to obtain her State of Louisiana Licensure in February 2018. She has been immersed in the addiction field since she started interning at Woodlake West in Abbeville, LA in January of 2015. Leatha received her Bachelors of Science in Psychology from the University of Louisiana at Lafayette in May 2012 and her Masters of Science in Counselor Education in December of 2015. Leatha is also currently pursuing her Licensed Addiction Counselor licensure. Leatha is recovery dynamics trained and has a passion to help clients find their way to recovery. Leatha is a huge advocate for self-efficacy& is constantly looking for new ways to achieve self-growth & increase self-identity. Leatha enjoys spending time with family and spending time outdoors in nature. She has two children, Cheyenne and Michael, who have inherited her passion for being outdoors, and enjoys activities such as: camping, surf fishing at the beach, fishing, sports, board/card games, etc. Leatha values family and contributes her passion to celebrate life, family, and living to her mother who instilled a tenacious and passionate zest for living life to the fullest.
Shayla Mouton, MBA, CIT, Life Coach & Consultant
Abbeville Counselor
Ms. Shayla Mouton graduated from UL Lafayette with a Bachelor of Science degree in Psychology in 2005, with a minor in Criminal Justice, obtained a Master of Business Administration degree from the University of Phoenix in 2008, successfully completed the Tony Gaskins, Jr. Life Coach Certification program in 2015 and is currently working towards becoming a Licensed Addiction Counselor. Shayla began working at Woodlake Addiction Recovery Center in January 2017. She has also worked at the Lafayette Parish Sheriff's Office providing services for juveniles with substance abuse issues and at Jeff Davis Addictive Disorders Clinic providing services for adults with substance abuse issues.
Shayla has been a member of several organizations that focus on helping the community and juveniles within the community. The organizations include: Helping Hands Youth Outreach, Pearls of Perfection Social Club, Faith Coalition, and Developing Young Professionals. As a member of Pearls of Perfection, Shayla coordinated an event called "Pinky Promises" that brought awareness to both Domestic Violence and Breast Cancer Awareness being that they are both observed during the month of October.
The scripture that Shayla has lived by for several years is Proverbs 31:31, Give her the fruit of her hands; and let her own works praise her in the gates. Through ALL of the adversity in her life, Shayla has continued to remind herself that that with God, she will have the ability to keep pushing forward to create the change that she want to see. A quote that Shayla frequently uses is "I am not going to wait for someone else to paint a picture of the vision that I see". Shayla is also the proud mother of three kids: A'niya, Memphis and McKenley.
Gary L. Hayden, RAC
Abbeville Counselor
Gary is a registered addictions counselor has been employed by Woodlake Addiction Recovery Center at the Abbeville, La. location since March of 2015. Gary initially started with the intensive outpatient program at Woodlake West and eventually moved into a residential treatment counseling position and is still a part of the residential counseling staff today. Gary received his Registered Addictions Counselor license through the Addictive Disorder Regulatory Authority of Louisiana in March of 2013. Gary also has a sobriety date of March 23, 1988 by association and involvement with a 12 step program of recovery. Gary's favorite interest is music, has a large vinyl record collection and plays guitar.
Faith Mire, BS, CIT
Abbeville Counselor
Faith has served as a Counselor in Training at Woodlake Addiction Recovery Center in the Abbeville, LA location since May 2017. Faith had her start at Acadiana CARES Pathways Inpatient Program as an intern in late 2011. Faith worked as a Case Manager for the Lafayette Parish Sheriff's Department in the Alternative Sentencing Program DOC from 12/2014-08/2016. In August of 2016, Faith transferred to Lafayette Parish Sheriff's Department Acadiana Recovery Center Outpatient Services Custody Program as a Counselor in Training. Faith received her Bachelor of Science degree from the University of Louisiana at Lafayette in December 2011. Faith is certified in facilitating Moral Reconation Therapy and Dialectical Behavioral Therapy. Faith has a passion for helping those suffering from addiction and assisting them in gaining the tools and knowledge to live a life of recovery. Faith's hobbies are spending time with her family and watching her children participate in musical and sporting events.
Danielle Leffel, CIT
Abbeville Counselor
Danielle is a Counselor In Training and has worked for Woodlake Addiction Recovery Center in Abbeville since August 2016. Danielle began working in the addiction recovery field in May of 2007 as a house technician and worked her way to being a CIT. Danielle is in recovery and has been sober since 8/16/2013. Danielle owned and operated a sober living home, The Breaux Bridge House for Women and enjoyed watching women recover from addiction and regain their lives back. Danielle is also Recovery Dynamics trained is and has a passion to help clients find their way to recovery. Danielle enjoys being with her family, attending sporting events, especially cheering on the New Orleans Saints and traveling.
Cassandra Bradley-Jones, LPC
Ethel Counselor
Cassandra graduated from Southern University with her Masters of Art in Mental Health Counseling. She also received her Bachelor's of Science in Psychology from Southern University. Cassandra has logged countless hours as a substance abuse counselor as well as working with students in the East Baton Rouge Parish School System. These avenues of experience have allowed her to hone her abilities to have an exceptional understanding and knowledge of how to treat her patients with great professionalism and calm.
Cassandra possesses certified knowledge of human behavior and performance which allows her to communicate effectively and personably with her clients. Her effectiveness stems from her knowledge of group behavior and dynamics, societal trends and influences, human migrations, ethnicity cultures and their history or origins. Cassandra prides herself on her ability to give full attention to what other people are saying and then take the time to understand their points being made.
When she is not working, Cassandra's primary joys in life are spending time with her family and spending time in the kitchen cooking and preparing delicious meals.
Emily Toloudis, PLPC, NCC
Ethel Counselor
Emily earned her Master of Science in Counseling, with a concentration in Marriage in Family Therapy from Southeastern Louisiana University. She also holds a Bachelors in Psychology from Louisiana State University. Emily has worked with adults, children, and adolescents in outpatient, school, and home environments. Her focus on family systems allows her to understand the impact of substance use on loved ones and how environments can be adapted to promote sobriety. When not working, Emily enjoys hiking, cooking, and running.
Cory Woodson, CIT
Ethel Counselor
Cory is a Counselor in Training with the Addictive Disorder Regulatory Authority. Cory has worked in the addiction treatment field as a CIT and Mental Health Technician Supervisor since August of 2014. Cory has experience in individual counseling, group counseling, and addiction education didactic groups. Cory has managed sober and transitional living facilities for individuals in recovery since June of 2014. Cory has also found freedom from alcoholism/addiction which has lead him to helping others to find recovery.
After previous treatment attempts Cory has maintained permanent sobriety since he admitted to Woodlake Addiction Recovery Center on December 26, 2013. Having obtained sobriety at the age of 23, Cory prides himself in his passion for helping young males find their own spiritual path to recovery.
Crystal Wyeth, CIT
Ethel Counselor
Crystal is a Counselor in Training with the Addictive Disorder Regulatory Authority. She has worked in the treatment field since May of 2014. Crystal has also managed sober living facilities for females in recovery. She has experience with inpatient and outpatient group counseling. Crystal has been living a life of recovery for the past four years; this adds a personal passion for helping people struggling with addiction. Crystal has been with Woodlake since September 2016. When not working, she enjoys spending time with her daughter and granddaughter.
Ilisha Lucas, CIT
Ethel Counselor
Ilisha has been working in the field of addiction since June 2012. The journey started as a Direct Care Technician. As a DCT she began to become more involved in helping others. Being promoted to Intake Coordinator gave her the drive to do more. Currently, she's serving as a CIT here at Woodlake Addiction Recovery Center. She's well-versed with all phases of assessing skills and qualifications, and evaluating candidates. Well-regarded for interpersonal, organizational, and leadership skills. Proven communication abilities, including empathetic listening, writing, and a strong analytical, high-performing, strategic-thinking professional. Ilisha serves as the Vice President of Together We Stand Divided We Fall Stop The Violence of Baton. Her views are that a lot of crime and mental health stems from substance abuse. Restoration of families are the ultimate goal with educating clients on the disease of addiction. Ilisha is currently seeking her Social Work Degree.
Craig Guitreau
Chief Operations Officer
Craig has his BSM from graduating from Tulane University. He has been working in the Medical field since 2003. Craigs objective is to help others. His has obtained a substantial amount of experience by working in different aspects of Health Care. He specializes in procedural process for licensing , billing and coding, and all corporate matters. He strives on perfection and organization. He is a great multi-takser. Craigs is father of two young boys and a devoted husband to his wife Katie.
Clint Stout
Director of Admissions
Clint was born in Eunice, Louisiana. He grew up on a rice farm. As a result, he values family, friends, and hard work. He is a loving father to a handsome son, Owen. He loves sports, fitness, cooking and his girlfriend Megan. Clint is a practicing Catholic and an active member in the recovery community of Baton Rouge, where he has lived since 2015. He has been at Woodlake since 2016, and has helped countless suffering alcoholics and addicts find much needed help in recovery through Woodlake.
Wendy Chapman
Director of Human Resou