Who We Are
The Woodlake 

Philosophy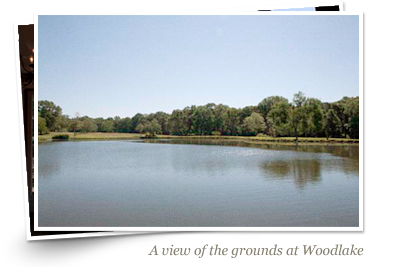 Woodlake Addiction Recovery Center is based on the Traditions and Principles of the 12-step programs and the founding Oxford Group. The Four Absolutes –Honesty, Unselfishness, Love, and Purity and the guiding keys of the Beatitudes were the basics of the Oxford Group from which AA and other 12-steps programs originated. Woodlake Addiction Recovery Center parallels the founding Oxford absolutes, the keys or attitudes to happiness, and the guiding principles of the 12 Step Programs into the four phases of their treatment.
Woodlake Addiction Recovery Center views alcoholism and/or addiction to be a manifestation of underlying issues that, if not addressed, the person will not recover or remain in recovery. Consequently, treatment involves a holistic approach addressing the interrelated components of the personality which includes the spiritual, the mental, the emotional, the social, the physical, and the volitional or the will power of the person.
---
The Woodlake Staff
Our team of professionals includes physicians, nurses (24 hour nursing care), psychiatrist, psychologist, PhD Social Worker/Therapist, master degree counselors, and an inclusive technical staff providing continual care and direction. This team of professionals with their combined years of education, work and recovery related experiences provide the necessary therapy and treatment to empower the person in establishing a foundation for life enriched recovery.
Ryan Phillips LPC, NCC, M.ED.
Clinical Director Ethel
Ryan views counseling as a process in which the client, and the counselor have come to understand and trust one another, work as a team to explore and define present problem situations, develop future goals for an improved life and work in a systematic fashion toward realizing those goals.
Ryan has been focused on counseling professionals facing family issues and addiction since 2012 and working closely with state monitoring boards such as the Louisiana state board of nursing, Louisiana state board of physical therapy, Louisiana state board of social work, and other professional assistance programs.
Peggy Billeaudeau MBA, LPC, NCC, LAC, CCS, ICCS, AADC, IAADC, CGRS
Clinical Director Baton Rouge IOP
Peggy enjoys working with individuals, couples, and families with an emphasis on the mind, body and spirit. My areas of expertise include addiction, grief and bereavement, meditation, mindfulness, anger management, addiction, EMDR, eating disorders, trauma recovery, anxiety, depression, mood disorders, shame, and spirituality.
EMDR is a psychotherapy technique extremely successful in helping people who suffer from trauma, anxiety Additionally, Peggy is a Certified Grief Recovery Specialist (CGRS) helping people get through the many losses of life. She is a Certified Heal Your Life © Workshop Facilitator and Life Coach / Certified Daring Way(tm) Facilitator.
Devin Brown, M.Ed., PLPC, NCC
Program Director Abbeville
Devin Brown has served as the Program Director at Woodlake Addiction Recovery Center in the Abbeville, LA location since January 2017. Devin had his start at Woodlake's Intensive Outpatient program as an intern in late 2015. He also interned in various departments with Woodlake while pursuing his Master's degree. Devin worked as a counselor in Woodlake's Ethel location from May 2016 – January 2017. Devin received his Bachelor of Arts degree from the University of Louisiana at Lafayette in May 2012. He went to further his education by completing his Masters of Counselor Education in May 2016 from Southeastern Louisiana University. Devin received his Provisional License Professional Counselor license and National Counselor Certification in June 2016. Devin received the Outstanding Graduate Student award from Southeastern as well being in being in the Scholarship Committee and a member of Chi Sigma Iota. Devin is also recovery dynamics trained and has a passion to help clients find their way to recovery. Devin favorite hobby is to attend Sporting Events and cheer on the New Orleans Saints.
Cassandra Bradley-Jones, LPC
Ethel Counselor
Cassandra graduated from Southern University with her Masters of Art in Mental Health Counseling. She also received her Bachelor's of Science in Psychology from Southern University. Cassandra has logged countless hours as a substance abuse counselor as well as working with students in the East Baton Rouge Parish School System. These avenues of experience have allowed her to hone her abilities to have an exceptional understanding and knowledge of how to treat her patients with great professionalism and calm.
Cassandra possesses certified knowledge of human behavior and performance which allows her to communicate effectively and personably with her clients. Her effectiveness stems from her knowledge of group behavior and dynamics, societal trends and influences, human migrations, ethnicity cultures and their history or origins. Cassandra prides herself on her ability to give full attention to what other people are saying and then take the time to understand their points being made.
When she is not working, Cassandra's primary joys in life are spending time with her family and spending time in the kitchen cooking and preparing delicious meals.
Michelle Robichaux, M.Ed., PLPC
Baton Rouge IOP Counselor
Michelle is a Provisionally Licensed Professional Counselor in the state of Louisiana. Michelle received her Master in Education with a concentration in Clinical Mental Health Counseling from Louisiana State University in 201 7 and a Bachelor of Arts in Psychology from the University of Texas at Austin in 2014. In addition to her educational achievements, Michelle has experience providing career counseling, domestic violence counseling and individual and group therapy.
Michelle enjoys working with adult individuals, adolescents and families. By using compassion, empathy and understanding, Michelle works collaboratively with her clients to help them understand their goals for therapy. Michelle pulls inspiration for therapy from a variety of different theoretically approaches, though her main theoretically approach is a mix of person-centered and existential therapy.
At Woodlake Addiction Recovery Center, Michelle provides group therapy and offers individual appointments for clients or family members, who are struggling with anxiety, depression, co-dependency and substance abuse. Michelle believes that by providing her clients with a warm and compassionate environment that this can provide a "safe space" were they can begin to discover their "true selves," beneath the surface of whatever challenges they may be facing.
Jantrell R. Johnson, M.A., PLPC, CIT
Baton Rouge IOP Counselor
Jantrell holds a Master of Arts degree in Clinical Mental Health Counseling and a Bachelor of Science in Psychology from Southern University and A&M College. Jantrell prides herself on the relationships and rapport she builds with her clients and views herself as a change agent in the mental health and substance abuse field. Jantrell believes that the counselor- client relationship is imperative to the counseling process and yielding positive results. Jantrell encourages her clients to express their thoughts and concerns pertaining to their presenting issue and to successfully make goals towards finding a solution. Jantrell approaches counseling from a mixed methods perspective in that different theories may be used, such as: Transgenerational Theory, Transactional Analysis Cognitive Behavioral Therapy, Psychoanalytic Theory, Behavior Modification, Person Centered Therapy, Gestalt Therapy and Adlerian Therapy. Before working at Woodlake, Jantrell worked in the East Baton Rouge School System as an intern for ICARE which provides prevention education to students in public, parochial, and private schools in the areas of alcohol, tobacco, other drugs, violence, crisis response and management.
Jantrell is currently pursuing her Doctorate of Philosophy in Counselor Education and Supervision at The University of Holy Cross in New Orleans, LA and is a proud member of Delta Sigma Theta Sorority, Incorporated.
In her spare time, Jantrell enjoys cooking meals for family and friends, shopping and traveling. Her core belief and philosophy in life is to do unto others as you would have them do unto you.